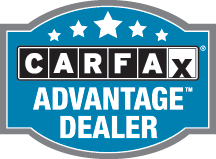 View Our Selection of Pre-Owned Audi Vehicles
J&S Auto Haus is your premier pre-owned vehicle dealership and resource for all things auto. We're now a Carfax Advantage Dealer, so you can trust that our used models are well maintained and ready for the road.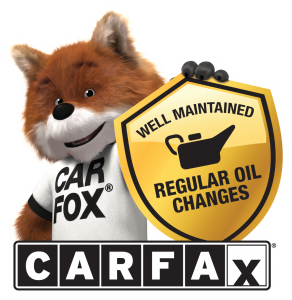 Whether you're looking for a coupe, a sporty convertible, a spacious SUV, or anything in between, purchasing a Pre-Owned Audi just makes sense. Not only does investing in an Audi take the guessing and uncertainty out of buying a used car, but it can also save you thousands or more off the sticker price of a brand new model. Plus, you're getting the renowned Audi name that's synonymous with high performance, quality, and luxury throughout the entire automotive industry.
Find the
best deals on pre-owned Audi vehicles
at J&S AutoHaus Group. We take pride in having served Audi drivers for over 20 years across Ewing, Trenton, New Jersey and the Philadelphia metro. Search through our ever-changing selection of used Audi cars and SUVs and find your dream vehicle today. Want to
finance your Audi purchase
? Or are you looking for
Audi repairs and services
? Whatever you're looking for, J&S AutoHaus Group has you covered for all of your used luxury vehicles needs. Call or visit us today!
Pre-Owned Benefits
With a Pre-Owned Audi from J & S Autohaus Group, you get the peace of mind knowing each and every vehicle we have for sale is subject to stringent and rigorous standards before even being considered "Pre-Owned." First, the car itself cannot have been driven more than 60,000 miles. Then, it undergoes a 300-point inspection - one of the most meticulous in the industry - which analyzes the car for performance, safety, and other metrics. Specially-trained Audi-certified technicians go through the entire vehicle, carefully inspecting its exterior and interior, as well as the engine, braking system, electrical system, and more. 
Warranty
Audis are already known throughout the industry for their top-rated warranties. In fact, when you purchase a Pre-Owned Audi, if any remaining coverage from the original Audi New Car Limited Warranty exists, you can receive the remainder of that coverage until it's expiration (four years from its original in-service date or 50,000 miles, whichever comes first). In addition, you're provided with a Limited Warranty, which typically covers you for an additional two years or extra 50,000 miles, whichever comes first.
Browse Our Inventory
At J & S Autohaus Group, we know that you're looking for more than just an ordinary used car. You want a high performance, luxury vehicle that's not only reliable, but affordable as well - and with our immense inventory, you find exactly what you're looking for. Is it a sedan? Or perhaps something sportier? Maybe something with more room is what you're after. Regardless of your preferences, by browsing our selection of Pre-Owned Audi vehicles for sale, you can easily find it. And if you can't make it down to our gorgeous showroom in beautiful Ewing, NJ, don't worry - we can even ship cars to our customers! Now, nothing is stopping you from finding the Pre-Owned Audi of your dreams at J & S Autohaus Group. 
Contact Us Today
Whether you're ready to pull the trigger or you just have questions, our teams are standing by, ready to assist you, regardless of where your needs are. We feature a no-pressure sales team that is knowledgeable in all things Audi, as well as a financing center that can help set you up with a payment plan that works for you. 
Are you ready to experience the luxury, high performance, and dependability that's associated with owning an Audi vehicle? For more information about how you can get behind the wheel of a Pre-Owned Audi sedan, SUV, coupe, or any other mode, contact us today!