Pre-Owned Mercedes Luxury Vehicles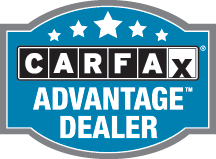 View Our Selection of Pre-Owned Mercedes Vehicles
J&S Auto Haus is your premier pre-owned vehicle dealership and resource for all things auto. We're now a Carfax Advantage Dealer, so you can trust that our used models are well maintained and ready for the road.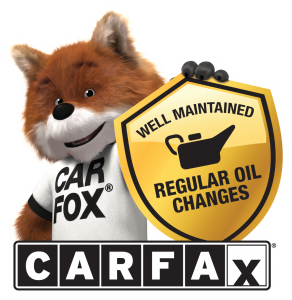 The name Mercedes-Benz is synonymous with luxury, style, quality, innovation, and precision German engineering. Owning one of these vehicles is like a dream come true for many drivers; however, not everyone wants to pay for a brand new model. For those individuals, we have the perfect solution: a certified, pre-owned Mercedes Benz from J & S AutoHaus Group. 
If you're looking to purchase a luxury car that you can count on and save thousands while doing it, then a Pre-Owned Mercedes-Benz is the right choice for you. Not only will these vehicles provide you with years of dependable service, but they also provide outstanding value retention when compared to other manufacturers. Here's why:
Rigorous Standards of Quality
Before being considered a Pre-Owned Mercedes-Benz, these vehicles are subject to demanding standards of quality. For instance, expert technicians will need to thoroughly inspect the vehicle's appearance, both inside and out, to determine if it meets the requirements of the manufacturer. Then, the car will be test driven to ensure various benchmarks of quality are met. This includes anything from the steering, braking, suspension, driveshaft, and overall ride to seat belts finishes, mirrors and everything in between.
Additionally, the car's components will be inspected, like the engine, fluid levels, transmission, electrical wiring, and more. Even small details like vibration and noise levels will be monitored to guarantee that the vehicle meets the rigorous standards of quality on which Mercedes-Benz has built their reputation. This is the level of quality assurance that goes into each and every Pre-Owned Benz at J & S AutoHaus Group, the top-rated Mercedes dealership in NJ.
Comprehensive Warranty
A Pre-Owned Mercedes-Benz isn't just a typical vehicle you'd find on a used car dealership's lot; it is an extraordinary piece of machinery that features impressive warranty coverage. Due to the rigorous criteria each vehicle must meet, the manufacturer provides a 12-month/100,000 mile limited warranty. This means you'll get the peace of mind knowing that your Pre-Owned Mercedes-Benz is always ready for your next journey, whether it's cruising the city streets or going on a cross-country adventure. Not only that, but the Mercedes-Benz Pre-Owned program also offers 7-day/500 mile exchange privilege, meaning that if you should change your mind about the purchase, you'll be able to exchange it for a model that better suits your individual needs. 
Browse Our Inventory!
When you visit our Benz Dealers here in beautiful Ewing, NJ, our lot is always stocked with a vast range of Pre-Owned Mercedes-Benz vehicles you can choose from. Not only is our entire inventory affordably priced, but we feature a helpful, no-pressure sales team who is knowledgeable in all things Mercedes and can answer any questions you may have. For many people, a Mercedes-Benz is truly a "dream machine;" now, it's time to turn those dreams into a reality with the help of J & S AutoHaus Group. If you can't make it over to our NJ Mercedes dealership, no worries - we can even ship cars to you!
Contact Us Today
For more information on our Pre-Owned Mercedes-Benz vehicles, to inquire about our financing options, or to browse our inventory, stop by our Ewing, NJ, Benz Dealers or contact us today!