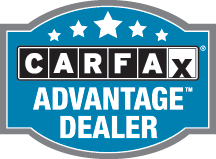 View Our Selection of Pre-Owned Lexus Vehicles
J&S Auto Haus is your premier pre-owned vehicle dealership and resource for all things auto. We're now a Carfax Advantage Dealer, so you can trust that our used models are well maintained and ready for the road.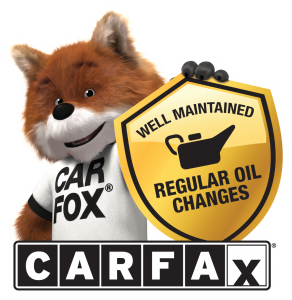 Purchasing a car is one of the most significant financial investments you'll likely make in your lifetime, and perhaps no one understands that significance better than J & S AutoHaus Group. We feature a wide range of Pre-Owned Lexus vehicles for sale, all priced affordably and ready to take you on your next voyage, whether it's around the block or across the country.
Over the decades, Lexus has built themselves a reputation as being one of the most reliable and beautifully-designed high performance vehicles on the market. With an unsurpassed attention to detail and a style all its own, Lexus has redefined what a luxury car can be. Now you can experience this all for yourself when you purchase your very own Pre-Owned Lexus.
A Stringent Certification Process
Each and every Pre-Owned Lexus is put through an exhaustive examination process by specially trained technicians to ensure the quality, craftsmanship, and dependability for which they're known. Not every Lexus will qualify for this certification; only the best of the best will be selected. In fact, any model older than six years or that's been driven over 70,000 miles is automatically rejected. All vehicles must be in like-new condition, meaning that any restorations, mechanical repairs, and other fixes that are performed must use Certified Lexus parts and follow their strict guidelines of quality assuredness.
Carefully Inspected and Selected
In addition to adhering to standards of quality, Pre-Owned Lexus vehicles are subjected to rigorous inspections as well. Expertly trained technicians perform a 161-point inspection process that focuses on both the exterior and interior. This includes examining the engine, electronics, safety features, undercarriage, and more, then road testing the vehicle. But it doesn't end there - even fine details like the first aid kit, glove box light, and spare tire are checked to ensure quality and reliability.
Lexus Certified Warranty
Lexus provides a comprehensive warranty that illustrates exactly how confident they are in their luxury vehicles, offering many of the same benefits and coverage privileges that buyers receive when they purchase a new Lexus. This not only offers you coverage, but also the peace of mind and dependability you expect out of a luxury vehicle. 
Browse Our Inventory
Located in beautiful Ewing, NJ, J & S AutoHaus Group features an immense stock and wide variety of all types of Pre-Owned Lexus models for sale. Our friendly, no-pressure sales team will talk with you to get to know your particular needs, then help you select the perfect Lexus car or SUV for you. And if you can't make it to our facility, no worries - we can ship the car to you!
Contact J & S AutoHaus Group Today! 
When you visit us at J & S AutoHaus Group, we provide you with the ultimate dealership experience. Not only do we offer a range of high-end, luxury Pre-Owned Lexus models, but we feature affordable pricing and financing options as well. We even have a professional repair and maintenance center to ensure that you'll get the most out of your vehicle. For more information, stop into our showroom or contact us today.
Contact Us
* Indicates a required field
Hours
Monday

9:00AM - 7:00 pm

Tuesday

9:00AM - 7:00 pm

Wednesday

9:00AM - 7:00 pm

Thursday

9:00AM - 7:00 pm

Friday

9:00AM - 7:00 pm

Saturday

9:00AM - 7:00 pm

Sunday

Closed